Division Sheet D-83
Division Sheet D-83 is used for revenue division on joint line traffic moving in the United States and Canada.
SplitsALL Revenue Division Software
The SplitsALL PC product allows you to quickly and accurately calculate divisions. SplitsALL allows you to use either the D-83 split, or a split based on several other criteria to handle the many different interline agreements that you may have. Through the use of the Carrier Profile functionality, you can enter an interline partners Name or SCAC code, and select whether to use the recommended D-83 minimums, or custom minimums depending on the terms of your interline agreement.
Key Features
Flexible enough to handle different interline agreements.
Calculate splits to the nearest percent, or tenth of one percent.
Accessorial Charges can be entered for the carrier performing the service.
Program options let you turn on only the features you need.
Extensive in program, searchable Help files.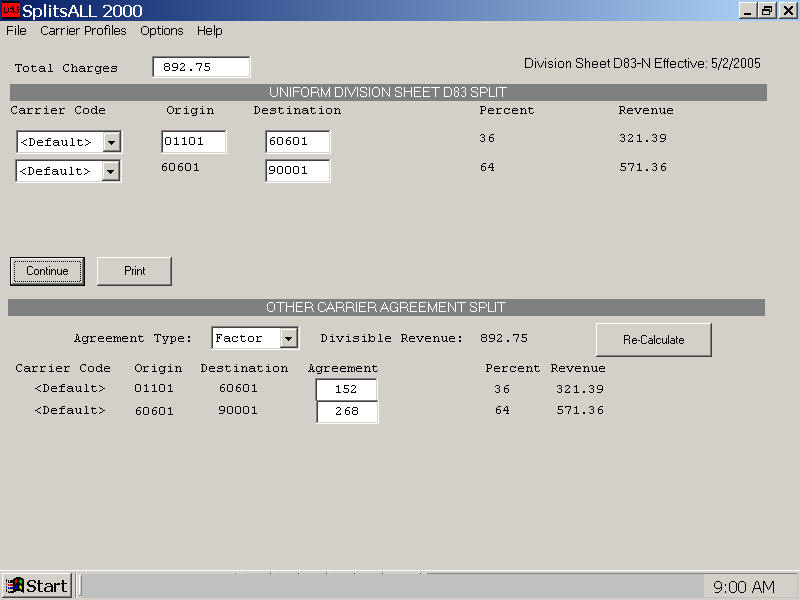 ---