Tariff 583
This collectively made class rate publication names rates, based on our proven 5 digit ZIP code format, between the 11 western states, British Columbia, Canada, and the eastern United States.
RatesALL PC Rating Software
The RatesALL PC Product allows application of discounts, fuel surcharge, and accessorials that enable you to rate or audit shipments in seconds.
Key Features
Rate Sheet Display and Printing - based on the classes and weight breaks you specify. Multiple Destinations, or ranges of Destinations are allowed.
Discount Profiles - Allows you to enter and store different sets of discounts for different lanes, shippers, or circumstances.
Accessorial Charges - Can be specified as a flat charge, per 100 lbs., per $100, per day, or per hour.
Program Options - Allows you to freeze the Origin, Destination, and Class. Also allows you to choose whether or not to be prompted for Discounts and Accessorials or not.
Extensive in program, searchable Help files.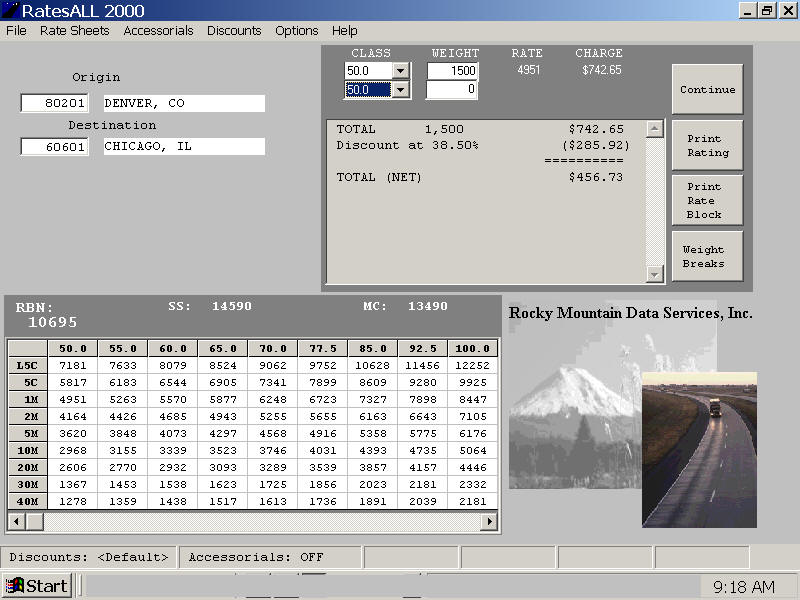 ---